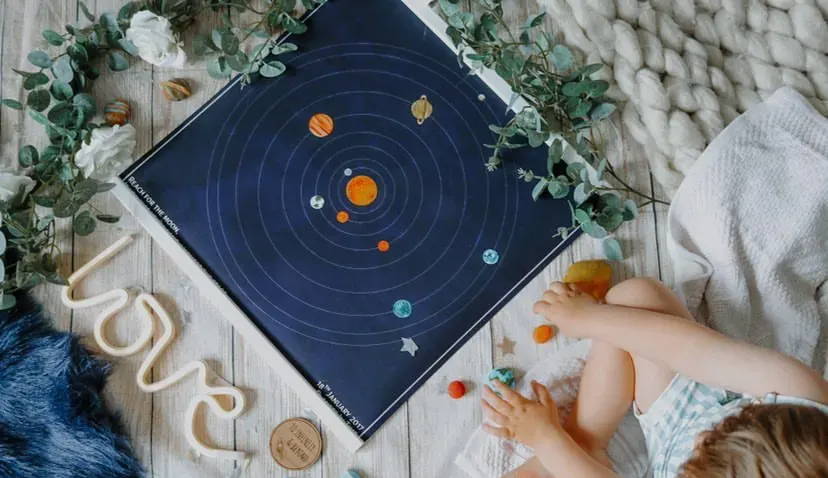 Free Shipping On Unframed Prints 🚀
DISCOVER HOW
THE PLANETS ALIGNED
THE DAY THAT YOUR
WHOLE WORLD CHANGED
DISCOVER HOW
THE PLANETS ALIGNED
THE DAY THAT YOUR
WHOLE WORLD CHANGED
Create a personalized print of our hand-painted solar system artwork, using NASA algorithms to accurately plot the planets to your chosen date.
The perfect gift to mark a birthday, anniversary, or special memory.
Create Your Print,
Using Our Custom Editor
Pick your most cherished moment, and see the planets align to your chosen date. We use NASA data to accurately calculate each planets angle, relative to the Sun.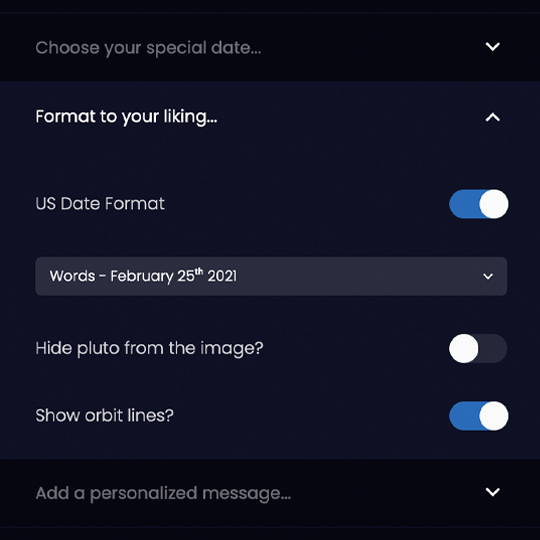 Make custom edits including your preferred date format, orbit lines, and whether or not to hide Pluto (which was declassified as a planet in 2006, scientifically speaking!)
Add your personal caption and create an original print that is uniquely yours, printed on thick textured 200gsm matte art paper using archival fade-resistant inks for exceptional quality.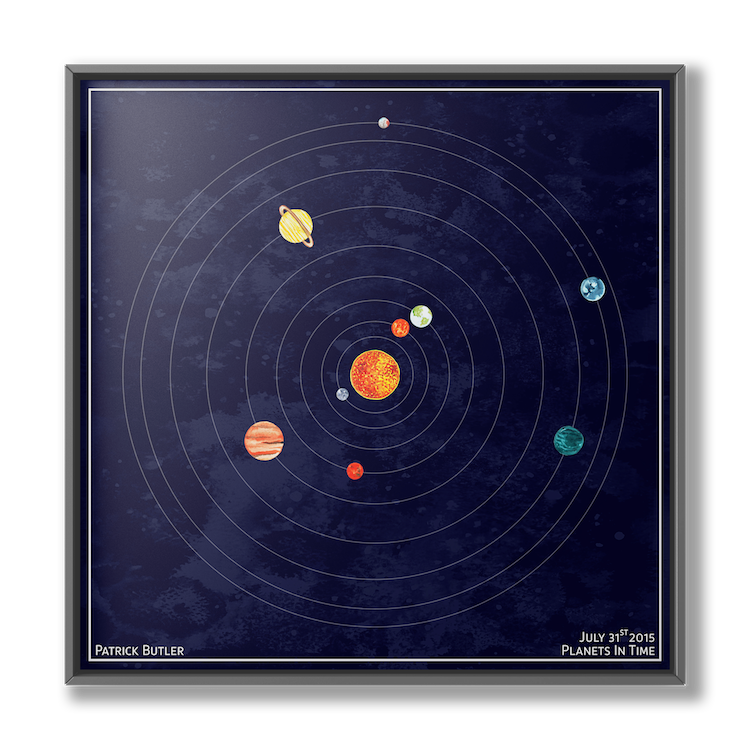 We Put Planet Earth First.

We take our environmental impact seriously, and vow to plant one new tree for every five prints sold.

We also reduce our CO2 footprint by partnering with printing labs around the world, reducing shipping distances and increasing delivery speed!
Our partner labs operate in: 
🇺🇸 The United States of America
🇬🇧 The United Kingdom
🇳🇱 The Netherlands
🇦🇺 Australia
How Do We Align the Planets?
Firstly, we should be clear - our prints are not to scale! That would be practically impossible. If you reduced the Sun to the size of a golf ball, Pluto would be a spec of dust 172 meters away.
To create a beautiful picture, we've reduced the planets orbits to equidistant concentric circles.
The accuracy of our print lies in each planet's angle relative to the Sun on your chosen date, calculated using data from NASA's Jet Propulsion Laboratory.
Reviews From Our Customers